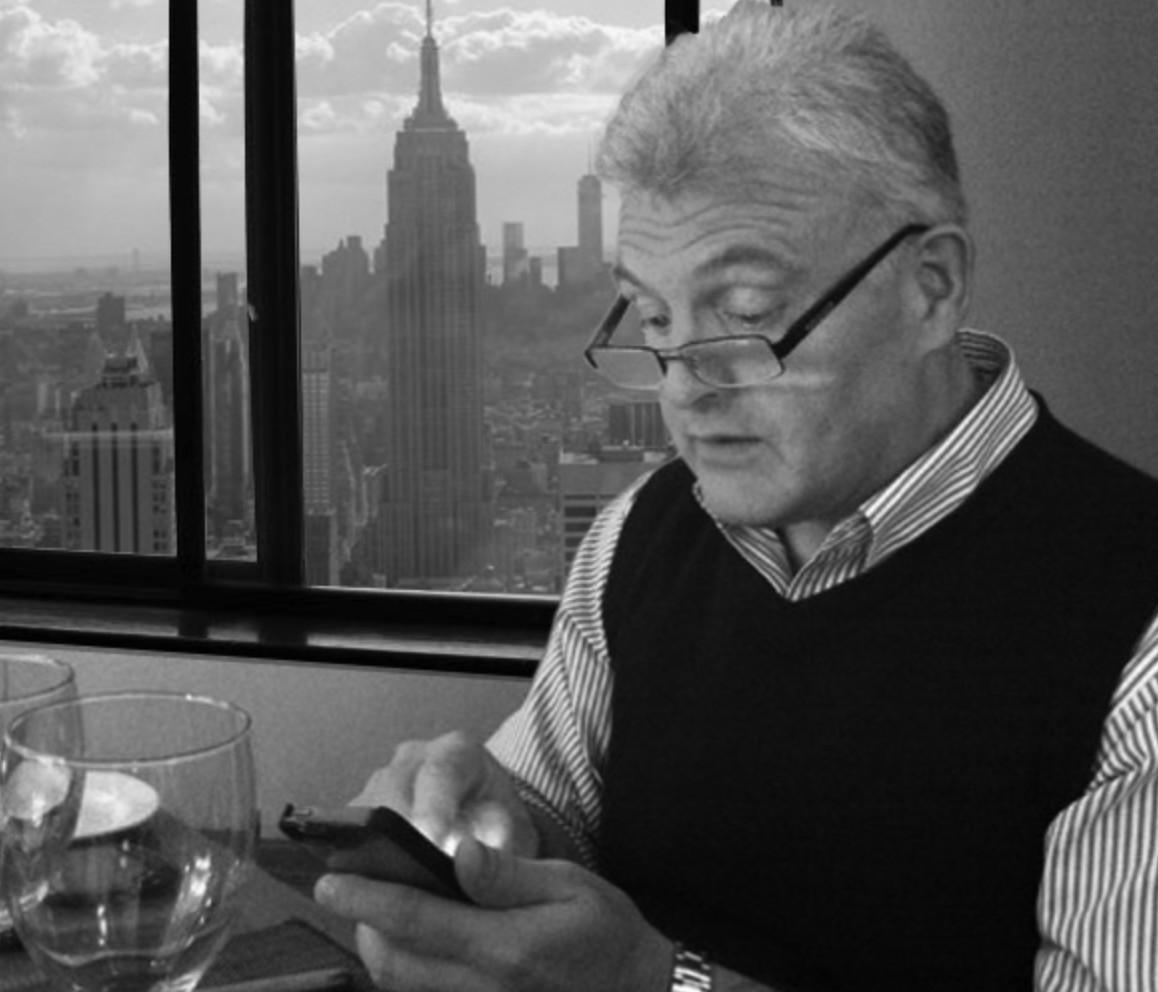 I'm a clinical psychologist and consultant to an international clientele. In that capacity, I've known Mark Allardyce for the past 20 years. Recently, Mark asked me to review his newest mHealth App for iPhone and iPad which provides a patent-pending solution for IBS, Irritable Bowel Syndrome. I'm excited to write that this App, based on a psychological intervention program, is a smart, cost effective treatment for IBS sufferers, with an added innovation allowing remote monitoring of the patient's progress by a healthcare provider.
I first met Mark in the late 90's while on a consulting assignment in the UK which included learning about his innovative interactive software applicable to clinical content. Mark is one of the worlds leading innovators in the field of online healthcare solutions and applying advanced interactive technology to clinical content. He's produced dozens of software titles and internet services since the 80's. Many of these systems and apps have been very successful, touching countless lives around the world. His healthcare apps ranged from health, stress, nutrition, fitness, work related stress, cardiac rehabilitation, which were indeed so successful that he sold the business in 1999 to a fully listed PLC on the London Stock Exchange with offices in Manchester, London, New York and Jerusalem. Since then, he has created a number of software and new media companies selling most of them or licensing out the technology to various channels. Clients include governments, police, fire, hospitals, airports, BP, Shell, HSBC, NABG, British Steel, BT, British Gas, HMRC, Cadbury, PWC and many more.
PB
Hello, Mark. Before telling us about your new venture, I understand this program has a much more personal and emotional history.
MA
Yes it does. My life was going great, my two kids were healthy and active until one day my 12 year old son came home from school with a stomach ache. He could not get off the couch and was in tears with constant bowel movements. We went through a number of doctors appointments, tried numerous medications and he underwent excessive medical tests many of which were invasive and painful. He was out of school for a year and it was heartbreaking to see what he was going through. Eventually, we heard the words " it sounds like IBS ". This then led to more drugs, more tests and long waiting lists for NHS doctors appointments. We attempted alternative treatments including acupuncture, herbalists, homeopathy, reflexology and many others. Nothing worked. Over this period I learned a lot about IBS. There are millions of people all over the world suffering with little relief. In fact, I read that 1 in 5 of us will experience IBS at some point in their lives.
PB
Mark, Tell us what you learned regarding the cost and futility of treating IBS
MA
I learned IBS is a diagnosis by exclusion, a catch-all condition after undergoing extensive and expensive medical tests and other procedures with astronomical costs. I also found that patients seeking treatment were finding no solutions. Doctors and nurses dealing with IBS patients termed them " heart sinks " as they walked through the door. They had no cure or any other effective treatment to offer them.
PB
How did you finally come across what had to seem like a miracle to you in the form of a successful treatment strategy?
MA
It did seem like a miracle. I learned about a therapist who had developed a clinical management program for IBS which was having tremendous success. Hundreds of thousands of IBS sufferers from over 48 countries were reporting dramatic results. And every one of them had somehow found their own way to this solution. Amazingly, there had been no marketing of the product. However, when the treatment strategy had been invited to participate in a 12 month UK NHS research study it showed an 80% reduction in symptoms. A further trial over a 3 year period indicated a 90% reduction.
PB
Mark, how did you finally have your son undergo this treatment and what was it's initial impact?
MA
I was eventually introduced to Mike Mahoney, C.Hyp, CMH, LiHp. the creator of the treatment strategy. My son began the treatment and over the following weeks went back to school, returned to soccer, karate and rugby. He got his life back. He is not totally symptom free but is coping very well and I am a much relieved and happier dad.
PB
I gather this led to a much more professional relationship with Mike. How has it evolved?
MA
While my son was in treatment, I got to know Mike well and we came to an arrangement where I would create a technology solution using his successful intervention methods in the form of an mHealth App for the patient. We then added several new patent pending innovations by creating a SaaS reporting solution and an IBS Index for the healthcare professional or hospital system enabling 'on demand' monitoring of the patient's progress.
The IBS App is very low cost, easy to use and available at any time. Go to www.soundslikeibs.com to sample the treatment program with audio, explanatory video, screen shots, features, benefits and a variety of Infographics covering the efficacy of the service.
PB
Could you tell us what some of the highlights and advantages of the treatment are?
MA
This mHealth App is going to disrupt the current IBS treatment model and transform old physiological intervention models. The sufferer is at the center of the solution, in control of when, where and how to interact with the treatment and through a series of questions, can measure his/her own progress. There is also the ability for remote monitoring of the patient's progress by the patient's healthcare provider at any level, all at a cost which pales in comparison to cost of treatment today. The program also provides for an IBS Index for ease of measurement of a sufferer's stage of IBS. There is less absenteeism, less stress on the patient getting to a treatment session, no transportation or provider availability issues, and patient has constant access to a treatment session when and where needed. The ability to monitor remotely provides accessibility of the healthcare provider to many more patients at one time, with effective analysis and ongoing support. And again, the cost is minimal for each of the patient App and the Pro-App. In terms of security it is HIPPA, FIPS 140.2, FDA, Military grade encrypted and compliant. Over time, it will also be localized into a variety of languages.
PB
If I was the CEO or CFO of a hospital system how would such a treatment tool impact by present cost related to IBS?
MA
I am not sure how you might want to proceed or at what level of user base but allow me to give you a random illustration of cost and benefit. Assume an organization has 30,000 employees. At least 10%, which is a conservative number, will suffer from IBS. That is 3000 patients. Based on workplace cost assumptions, the cost of IBS is $6500 a person per year. This is a total cost of $19.5 million per year or $1.6 million per month. For an investment in each IBS sufferer of only $100 (price of sufferer app, plus pro app reporting and monitoring) the employer could save as much as 17.5 million dollars per year (based on the 90% success rate of the program). Or put another way would you invest a one off $300k to return an ongoing $1.4 million per month.
PB
Finally. Mark, could you explain to us what the treatment advantages of this method are
MA
There are numerous advantages. It has proven to reduce or eliminate IBS pain, worry, anxiety diarrhea and constipation. It does not interfere with your current medication. It is instantly available and cost effective. It requires no travel worries or toilet anxiety. And it has no side effects. For healthcare professionals it enables the measuring, monitoring and reporting of patient results at all levels.
And it only cost $9.99 – what are you waiting for?
Conclusion
This latest venture into providing an online mHealth treatment for IBS, is clearly going to be a disruptive force in the IBS arena, but equally importantly it is surely illuminating the way ahead for other apps and conditions to follow for years to come.